Kerosene
Kerosene is a highly refined form of diesel fuel often used as a heating oil for burning in kerosene lamps and domestic heaters or furnaces, as a fuel or fuel component for jet engines, and as a solvent for greases and insecticides. Most often, as the weather gets colder, many people turn to kerosene to supplement their heating needs. Thankfully we have you covered.
Where to Buy Kerosene
Chief Petroleum carries high quality, clean burning K-1 kerosene for home heating use at a very reasonable price. Whether you are using portable heaters to heat your garage or the basement we have undyed and untaxed bulk kerosene at our main location at 301 S. 10th Street, available during office hours Monday-Friday from 7:00am-5:00pm. Bring your own container of any size or purchase one from our office.
---
Kerosene Heaters and Wicks
We also stock a variety of kerosene heaters, wicks, additives and other heater accessories for your convenience. Our staff can help you select the right wick for your make and model of heater or suggest a pleasant-smelling kerosene additive that will also increase the efficiency of your heater extend the life of your heater's wick. We are your one-stop shop for warmth!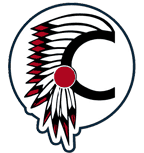 HOME OFFICE LOCATION
301 S. 10th Street – Colorado Springs
Monday-Friday 5am-7pm
The Kerosene at this location is undyed and tax free!
Please call Chief Petroleum at 719-473-7760 for all your kerosene, diesel and unleaded fuel and lubricant needs.
---